A woman's breasts often change over time, losing their youthful shape and firmness. These changes and loss of skin elasticity can result from pregnancy, breastfeeding, weight fluctuations, aging, gravity, heredity, and other factors. At Manish C. Champaneria, MD, FACS in the San Diego area, breast lift surgery, also known as a mastopexy, is a highly individualized procedure and patients should do it for themselves, not to fulfill someone else's desires or to try to fit any sort of ideal image. A breast lift can correct breasts that sag, have lost shape and volume; breasts with a flatter, elongated shape or are pendulous; nipples that fall below the breast crease; nipples and areolas that point downward; stretched skin and enlarged areolas; or if one breast is lower than the other.
Breast Lift Reviews
"Dr Champanaria and his team of associates were incredibly detailed and thoughtful every step of the way. I appreciated Dr Champaneria's ability to guide me through my options as I prepared to have a mommy makeover. Initially I wanted implants and Dr Champaneria recommended against it based on a couple of factors, I am so glad I went with his recommendation as I am thrilled with both my tummy tuck and breast lift. His expertise and consultative style can't be matched. I would recommend Dr Champanaria to anyone seeking a mommy makeover or anything else."
- L.R. /
Google /
Jan 06, 2019
"Lift the Breasts and Enhance Them! Yes, YOU Deserve This! - Vancouver, WA - I am a 59 yr old who was tired of the "droopy old lady" breasts and wanted them back to the were before. It was the best thing I have done for myself. I was scared but Dr Manish C Champaneria, MD was such a gentle sole that my worry turned to "Lets do it"! It was a very smooth procedure and had BEAUTIFUL results. The scars are healing very nice as he did a great job. It was well worth the money spent. I feel like a new person again. THIS IS A MUST DO FOR YOURSELF. Cannot in words express just how wonderful I feel. Going to give my daughter, who is in her 30's and three kids later, a gift to have a Tummy Tuck and Breast Lift with Implants whenever she is ready. Thats how impressed I am."
- G. /
RealSelf /
Feb 12, 2015
"34 Years Old, 2 Kids, Pregnancy Wasn't Good to Me - Vancouver, WA - After dedicating 3 years of my life to trying to get my "pre-pregnant" body back, I conceded that pregnancy wasn't good to me. I had two children and lost over 135 pounds, stuck to a very strict diet and exercise schedule, and still couldn't get my body back. Like many women I had a constant protruding stomach and lots of excess skin. My breasts were completely deflated and also had excess skin. After much research and 4 different consultations I finally found Dr. Champaneria and it was a match made in heaven! He made me feel comfortable immediately and from our first visit I knew he was the surgeon for me. His office is super professional and very friendly. He set out a game plan for a full abdominalplasty with muscle repair and a breast lift with augmentation (also known as a mommy makeover) I was hesitant at first to do the whole thing but Dr. Champaneria welcomed and answered all my questions with ease. He is very knowledgable and confident in his abilities. He also clearly outlined what to expect in the recovery process. The surgery went perfect, my incisions are as minimal as possible, and Dr. Champaneria and his team were there for me every step of the way. My aftercare is amazing and I love going into the office. I finally have my body back and could not be happier. I highly recommend Dr. Champaneria to anyone looking for a Plastic surgeon, he is truly amazing!!!"
- J. /
RealSelf /
Apr 20, 2016
"Hail to my amazing, exceptional, ultra knowledgeable plastic surgeon, Dr. Champaneria. His vast intelligence is obvious in all he communicates; his skills are beautifully pronounced in the work he performs and the results, amazing. Yet, he will offer you completely down to earth, kind, companionate comfort in his care—start to finish, each and every visit. Be it surgery or for fillers I can honestly say, his skills changed my life! What he was able to accomplish for my breast reconstruction and breast lift has made all the difference to a degree that will remain unmatched—in making me physically whole again. I could never honor the gift Dr. C has in restoring what was once lost—being found again. He is truly gifted in what he does. Thank you, Dr. Champaneria! You truly make a difference!! And, I do want to also mention that every staff member on his team is also thoroughly caring, kind, compassionate and competent! Grateful to be your patient!"
- C.Z. /
Google /
Jan 22, 2021
Previous
Next
During a breast lift surgery, incisions will be made around the skin-color line of the areola. It may extend vertically, down to the crease of the breast, or extend further to a horizontal incision following the breast crease direction. How extensive the incision will be depends on how much skin must be removed. The excess skin will be trimmed away and the underlying tissues tightened. The remaining skin will be stretched up and closed with sutures. An implant placed underneath the chest muscle may also supplement the lift as it can provide additional support in keeping the improved projection in place.
Women who contemplate undergoing breast lift surgery often wonder what the incisions will look like and how bad the scarring will be after the procedure. The incisions vary depending on how severe the breast sagging is and how much tissue volume is present. The most common incisions are noted below.
Incision made along the line surrounding the areola;
Incision made along the line surrounding the areola, plus a vertical incision down to the natural crease below the breast;
Incision made along the line surrounding the areola, plus a vertical incision down to the natural crease below the breast, and another horizontal line following the direction of the breast fold.
Breast lift surgery is performed using general anesthesia at an accredited surgery facility. On average, the procedure may last up to 2 hours. The recovery will vary as some patients will have had a breast lift in combination with a reduction surgery, or with augmentation using implants. Regardless, patients will be encouraged to move around within the first 48 hours. Activities such as carrying heavy objects or any activity that puts pressure on the chest must be avoided. Most patients can resume normal activities within a couple of weeks, but exercise should not be attempted for 6-8 weeks. There will be some scarring associated with this procedure, but with extra care they will heal and fade, and many patients feel they become secondary to a more beautiful breast shape.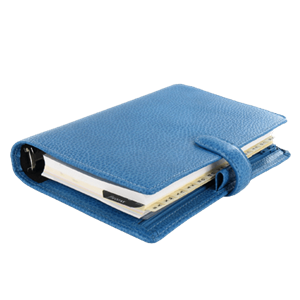 Plan Your Procedure
Recovery Time

2-3 Weeks

Average Procedure Time

2 Hours

Post-op Follow-up

Varies

Procedure Recovery Location

Out-Patient
Contact Us
It depends on the patient's aesthetic goals and the current breast form. A breast lift will help correct a sagging, drooping breast. Many times after this surgery, patients are happy with their breast size because the lift alone creates a fuller breast. If the patient wishes to have more volume and increase the breast size, implants will resolve this issue. Before surgery, a thorough consultation and assessment will be provided, and the surgeon will recommend if a lift alone is all that is needed, or if an augmentation and a lift may be done as a combination surgery.
It is common in a breast lift procedure that the nipple is repositioned so that it looks proportional to the newly shaped breast. When excess skin is trimmed away, a portion of an overly stretched areola (the colored skin around the nipple) is simultaneously trimmed away. The goal is for the nipple and areola to be within a normal size and position.
When incisions are made to trim away the skin, scars are an inevitable part of the process. Plastic surgeons are experts when it comes to minimizing scarring with precise techniques when it comes to incisions and suturing. A post-surgery scar care program will be provided, and patients are strongly encouraged to follow the plan so that healing is healthy and quick.
Related Procedures
Related Post