Female to male top surgery is the procedure to create a masculine chest on transitioning men. The process involves removing fat and glandular tissue and sculpting a masculine upper chest. The breasts are removed with a mastectomy, with the female breast tissue removed so the upper chest appears sculpted and trim. For every transitioning transgender man, attaining physically masculine attributes is an important stage in a profound, all-encompassing journey and includes not just one's body, but the mind, spirit and emotions as well.
FTM Top Surgery Reviews
"As a transgender male seeking transitional services, it can be a nerve-wracking and vulnerable experience to navigate the process of top surgery. That said, from the moment I first met Dr. Champaneria at my initial consultation I knew that I was in the right place. He has such a friendly manner and was clearly knowledgeable about all things LGBTQ+. He answered practically all my "planned questions" before I asked them and made me feel respected, safe, and cared for the entire time. He talked me through the keyhole procedure he was going to do prior to surgery and the actual day of surgery ran very smoothly. I am SO PLEASED with the results. SO HAPPY!!!At my subsequent post-op appointments him and his staff continued to be very personable; they really made me feel special and proud of my new chest. Any questions I had, they were there! If you are FTM or NB and are looking for a caring, informed, and skilled top surgeon, 10/10 would recommend!"
- M. /
Healthgrades /
Feb 17, 2021
"Omg where do I even start?! I absolutely adore Dr. Champaneria and his entire team from the front desk to the nurses. I have had an incredible and memorable experience here and I highly recommend Dr. Champaneria and his team. I remember the first time I came for my top surgery consultation. As a trans man, finding the right fit for such a life changing experience was vital to achieving success with my goals for my transition. After I watched Dr. Champaneria's videos and explored his website, I had a feeling that this was the perfect match. At the time I was living in Phoenix, AZ so I traveled to San Diego for all of this and came each time for my consultation, my pre op appointment, and then finally for my top surgery, October 28, 2021. One of the best days of my life and with results that exceeded my expectations in every way! Dr. Champaneria was extremely welcoming, caring, knowledgeable, considerate, sincere, genuine, the list goes on and on. He took his time with me and I never felt rushed. He answered all my questions and appropriately addressed and eased my concerns. He explained the entire process thoroughly and made sure I fully understood each step. I always felt safe with Dr. Champaneria and I knew I was in good hands. He's one of the most incredible human beings I've met and his patient care and surgical skills are the best of the best. Seriously. You won't be disappointed. I mean check out his resume! Look at his education. He is extremely passionate about what he does and he loves his community. He will do what it takes and what he can to help his patients achieve their physical goals. And just to add to it, I know about the healthcare system as I am a Registered Nurse and work in the field. I understand and have experienced the disconnect that can occur with healthcare providers and patient care. However, you won't find that disconnect here. I felt connected and cared for by Dr. Champaneria and his team every step of the way and without fault. All in all, I know it's hard to trust our healthcare system sometimes but I can guarantee if you go with Dr. Champaneria and his team, you will find yourself surrounded by support, acceptance, professionalism, and high quality patient care. I loved every minute of my experience here and my top surgery results were better than I ever imagined or dreamt of. THANK YOU Dr. Champaneria and your team. I will forever be grateful to you for creating this beautiful chest that I love with everything in me and that finally feels like the real me. I love all of you and appreciate and admire the work you do. 💚🤩🙏"
- K.K. /
Google /
Jun 05, 2022
"I am 5 months post-op as of January. From the start I knew Dr. Champaneria would be the perfect fit for my top surgery. I researched so many surgeons and everytime I looked through his practices and results he became the easy choice. Especially once I changed insurances and he was in-network. Leading up to my surgery Dr. Champaneria and his team were always compassionate and thorough when explaining the process. It was always fast and simple to clear up any questions through the Scripps portal. I still had a few more check-ups after surgery, and when in the exam room we were all so impressed with my healing. Honestly from week one I could tell Dr. Champaneria did a perfect job. He is an immediate recommendation for other trans-masculine people out there looking for chest masculinization. Not only because of his skill, but because he is always so friendly. He's a bright energy and we as a community are so lucky to have him. I am eternally grateful for the peace he brought me."
- N.R. /
Google /
Jan 21, 2023
"Dr. Champaneria is a top tier medical provider. The gender affirming surgery he provided for me has changed my life for the better. I highly recommend Dr. C if you are seeking gender affirming top surgery, there is not a better surgeon in the San Diego area."
- J.L. /
Google /
Mar 16, 2023
"dr champaneria and all the nurses on his staff made my top surgery and the subsequent post surgery visits so emotionally painless. I'm very satisfied with the results of my surgery!"
- V.T. /
Google /
Mar 15, 2023
Previous
Next
Excess breast tissue is removed with a combination of surgical excision techniques. The areola complex is resized and repositioned for a more traditionally masculine appearance. Dr. Champaneria will select from the following techniques according to your unique anatomy and aesthetic goals.
An incision is made encircling the areolar complex, allowing the surgeon to easily remove breast tissue and reshape the chest. This approach is ideal for those transmen who require minimal breast reduction and are in possession of good skin elasticity.
For men who require a more significant level of breast reduction, we use two horizontal incisions in an elliptical fashion to remove the breast tissue and excess skin. The final incision line will rest at the lower border of the pectoralis muscle. The nipples and areolas are typically removed as skin grafts, resized, and placed in a more masculine position on the chest. The Double Incision approach is performed in the vast majority of patients seeking Top Surgery.
For those with medium to large chests and an abundance of skin, an inverted T incision is used that goes down to the inframammary fold and then horizontally across the bottom of the breast.
This approach is similar to the double incision method, but resizes the nipple areolar complex in a way that preserves nipple sensation and sensitivity.
Top surgery is always done in an accredited surgical center or hospital under general anesthesia as an outpatient procedure. The option to remain in the hospital overnight is possible. The surgery usually takes about 2 to 4 hours. For the first several weeks, the surgeon will recommend the use of a compression vest to protect the chest and the nipples. Patients may go back to work within 7-10 days and may resume physical activities (such as exercise) between 6-8 weeks post-operatively. Results following top surgery are usually visible immediately after the surgery. Nipple sensitivity varies based on the surgical technique. If nipple grafts are performed, wound care such as antibiotic ointment and gauze may need to be performed.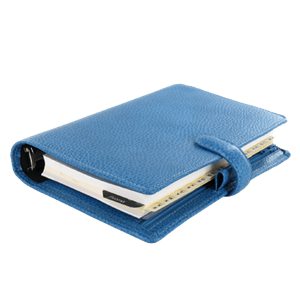 Top Surgery (Mastectomy) FAQs
Increased sense of confidence in one's appearance
Alignment of inner and outer self-image
Smooth, chiseled, masculine-looking chest
Reduction in excess fat
A better look in tight-fitting clothing
Comfort taking one's shirt off at the beach, pool or in the locker room
Natural results
Long-lasting outcome
Am I a good candidate for FTM top surgery in San Deigo?
Dr. Champaneria's San Diego top surgery patients should be physically and emotionally healthy, with no major medical issues such as diabetes, hypertension or obesity that may impede the procedure or its recovery. Patients that smoke will need to quit prior to their surgery, as smoking can significantly delay and complicate recovery
Is FTM top surgery the right choice for me?
Like all surgical procedures, the decision to seek female-to-male top surgery is deeply personal and ultimately one only you can make. The process of aligning your external body with the internal identity you have always known is a brave one and may be full of questions. Dr. Champaneria is committed to assisting you on each step of your journey to help you achieve the masculine appearance you envision for yourself.
No. You are already the man you know inside, and surgery does not change the inner "you". Dr. Champaneri'a San Diego FTM top surgery simply aligns your physical appearance with the gender identity you have always known. The ultimate goal of female-to-male top surgery is to make you feel more at home in your own body.
Related Procedures