Overly large breasts can cause some women to have both health and emotional problems. In addition to self image issues, women may also experience physical pain and discomfort. The weight of excess breast tissue can impair the ability to lead an active life. The emotional discomfort and self-consciousness associated with having large pendulous breasts is often as important an issue to many women as the physical discomfort and pain. Also known as reduction mammoplasty, Dr. Manish Champaneria performs breast reduction surgery to remove excess breast fat, glandular tissue, and skin in order to achieve a breast size in proportion with the body and to alleviate the discomfort associated with overly large breasts for patients in the San Diego area.
Breast Reduction Reviews
"Dr. Champaneria is a one of a kind doctor. The first three things that come to mind are detailed, compassionate & intelligent. Dr. Champaneria preformed a breast reduction on me back in January and it has changed my life. I had never undergone any sort of surgery & he made me feel at peace & in good hands. His surgery has allowed me to feel more confident & beautiful in my own skin. My breasts look amazing & I am so proud that I was able to be one of his patients. Anyone who gets the chance to work with Dr. Champaneria will not regret it. I am so grateful for my experience, thank you doctor!"
- H.D. /
Healthgrades /
Apr 10, 2020
"I just had my surgery with this amazing doctor. my breast look amazing! my lining is so thin and everything about this doctor is just beyond 5 stars, the compassion and love for his work truly shows. i will always recommend him to who every wants a breast reduction."
- G.F. /
Google /
Jan 06, 2020
"I could not speak more highly of Dr. Champaneria and his incredible staff. I have been to many breast reduction consultations in the Portland/Vancouver area, and not one of them compares. His office and staff are so incredibly professional and personable. Dr. Champaneria went above and beyond to make me feel 110% confident with the process. Unlike other experiences, he made me feel so in control that my procedure choices were not dictated by insurance requirements. Highly recommend!!!"
- G.A. /
Healthgrades /
Nov 10, 2017
"A bit of backstory: I've been "generously endowed" since age 14 or so, about a size 36 D or DD. Sometimes my size was annoying, but I just dealt with it. BUT THEN at age 62 or so, my breasts started getting bigger, even though the rest of me did not. At age 69 and size 346H I had daily headaches, divots in my shoulders from bra straps, found my breasts getting in the way of daily activities, and felt that my appearance did not reflect my personality at all. I went through the process of getting my doctor to prescribe breast reduction, then 6 weeks of physiotherapy (not much help, as the problem was not my posture), then getting Medicare approval, and finally made an appointment for a consultation. ( I mention the whole process because it's generally the protocol one must follow to get insurance to pay for breast reduction.) Dr. Champaneria was sensitive and honest about possible outcomes, provided complete information for before and after surgery, and was always pleasant and professional. He did a stellar job of reducing "the girls" while keeping them in proportion with the rest of me. I am very happy with the results and think my body finally reflects how I feel on the inside. I can even take up running again! I recommend Dr. Champaneria and his staff to anyone who wants a breast reduction. He"
- J.N. /
Google /
Nov 06, 2020
"Dr. Champ changed my life!! I got a breast reduction with him and he made me feel so safe and comfortable and confident throughout the whole process. My results are incredible and my scars look way better than I ever would have imagined. Also, Christina is incredible. She works at the front desk checking you in and out and she always remembers me- I love her!"
- D.B. /
Google /
Feb 06, 2020
Previous
Next
It is important to find a highly skilled surgeon who has experience with this procedure. It is important to maintain a good blood supply to the nipple areola complex as there is risk of discoloration and loss of sensation when blood flow is restricted. Liposuction is also implemented to remove the excess fat while the loose skin will be excised and tightened to form the newly shaped breasts. This procedure is also implemented as a way to correct an issue of breast asymmetry.
The most common incision for breast reduction is what they call "the anchor" or a vertical T. With this kind of approach, the incision is made around the areola, extends vertically down to the breast crease, and then is followed by another horizontal incision along the direction of the fold. The areola will be repositioned once the breasts have been resized and recurved. A lift will also be done so that the breasts will be placed higher on the chest.
Breast reduction is always done in an accredited surgical center under general anesthesia as an outpatient procedure. The surgery usually takes about 2 to 4 hours. For the first several weeks, the surgeon will recommend the use of a compression bra to protect the breasts. Patients may go back to work within 7-10 days and may resume physical activities (such as exercise) between 6-8 weeks post-operative. Results following a breast reduction are usually visible immediately after the surgery. Nipple sensitivity will gradually return within the first year.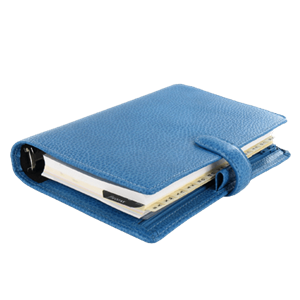 Plan Your Procedure
Recovery Time

2-3 Weeks

Average Procedure Time

3 Hours

Post-op Follow-up

Varies

Procedure Recovery Location

Out-Patient
Contact Us
Breast reduction is a long-term solution for patients who are affected with excessively large breasts. In cases where there is significant weight gain, the results may be compromised just like any cosmetic procedure that modifies body shape. Natural aging and gravity will take their toll over time and will still affect the breasts with or without the reduction. It is important to maintain a good health routine so that the enhancement lasts for a long time.
For women with larger breasts, the areola is also excessively large. In a breast reduction surgery, an areola reduction is also considered. As an incision is made surrounding the areola, the excess skin will also be trimmed so that it is proportional to the breasts' new shape.
This varies depending on the doctor's initial evaluation and the patient's preference. Often, the reduction results in a cup or two smaller from the original breast size.
Related Procedures