Women choose to have breast augmentation for a variety of reasons. They may have always been unhappy with their breast size. Maybe they have had children and lost volume of the breast tissue from pregnancy or breastfeeding. Or they might just feel like their breasts are not in proportion with the rest of their body. Whatever the reason, breast augmentation, also known as augmentation mammoplasty, can help a woman feel more comfortable with her body by delivering fuller breasts. Many women who have had breast augmentation say that they feel much more confident with their new shape. Dr. Champaneria's special interest, research, and extensive experience in breast enhancement procedures mean that patients are getting the latest in breast surgery techniques, in one of the most respected offices in the San Diego, La Jolla, Del Mar, Encinitas areas.
Breast Augmentation Reviews
"Dr. Champ and his staff were so amazing throughout my entire experience. I am so glad I went to him for my top surgery/breast augmentation. From the initial consultation to working with my insurance through the actual surgery and recovery Dr. Champ and his staff were nothing but professional. They made this step of my transition extremely easy and I am so grateful for everyone on his team."
- E.E. /
Google /
Jan 06, 2019
"If you want a job done & done correctly, come see Champaneria. I personally have never such an outstanding guy with an awesome staff who remains professional on all levels, and does their best to fit the needs of you(the patient). I had a Breast Augmentation and everything went as planned. I'm trans so this was a huge stepping stone and i felt comfortable all the way. Would i recommend ? Hell yea i even got extra cards to hand out. I believe in his work so check it out for yourself."
- A.S. /
Google /
Jan 06, 2018
"My experience with Dr. Manish Champaneria was beyond extraordinary! I had breast augmentation recently and am in love the results so much. Dr. Champaneria was completely professional with amazing bedside manner from the consultation adding his amazing craftsmanship has increased my self confidence beyond words!!! I definitely plan to use Dr. Champaneria for all my cosmetic needs with absolute full confidence & trust in his talented skills"
- S.P. /
Google /
Dec 06, 2020
"There are not enough stars in the world, in my opinion, to rate Dr. Champaneria's talent as a skilled plastic surgeon. Not only was he able to save my bellybutton (which he up-front warned me that he may not be able to do) during my surgery for post gastric bypass surgery's for extra skin removal. He left me feeling as if I was the most important patient that he has ever had. In speaking with other patients, they too confirm that his bedside manner was far and above their expectations as well. He is simply warm, funny, compassionate, an excellent listener, and a superb surgeon. I will definitely be going back to him when I do my breast augmentation. Thank you Dr. Champaneria, you are the best!"
- H.W. /
Google /
Jan 06, 2018
"One month ago I had breast implants replaced by Dr Manish Champaneria and it was the best medical experience I've ever had. I had a preventative mastectomy 25 years ago and I needed replacement. I was referred to Dr Champaneria and I was nervous. He and his nurses and office staff made the whole experience calm and safe and relaxing for me with appts, information for prepping and post up and several follow-up calls. The results were fantastic. He did the replacement job but he totally improved the looks of my breasts and I was amazed. The experience of the operation at Scripps hospital was excellent and Dr Champaneria spent time before and after surgery with me and I have never felt so comfortable. He talked at length to my sister- my Caretaker about post surgery care. Again I'm thrilled with my results. Dr Champaneria is a true artist and excellent plastic surgeon. His staff was kind, efficient and professional always. I recommend him 200% For anyone looking for a highly qualified and talented surgeon ."
- S.M. /
Google /
Nov 06, 2020
Previous
Next
Natrelle® Breast Implants
Dr. Champaneria proudly offers Natrelle—the world's most elegant breast implants. The Natrelle Collection is the result of 25 years of experience with the science and aesthetics of breast augmentation and enhancement and represents today's most current breast augmentation and enhancement technology. Natrelle offers breast implants in both saline and silicone round implants as well as highly cohesive anatomically shaped silicone (also known as gummy bear) implants.
Saline implants have always remained a positive choice for patients when deciding what type of implant to use for breast augmentation. Because these implants are filled with a sterile saltwater solution, any potential leakage does not pose a threat as the solution is safely absorbed by the body. Saline implants also cost less than the silicone type. One of the disadvantages of saline implants is that in some cases, rippling can appear. This is especially something to consider for women who are thin and have low breast tissue. Those who opt for this type of implant must be at least 18 years old.
Silicone breast implants are very popular today and are highly recommended by surgeons for patients who are thin and desire a natural look. Since the FDA validated their safety and efficacy, safety concerns surrounding these implants are today almost no different than that of saline. The silicone shell is prefilled with silicone gel and comes in different sizes, shapes and textures. Unlike saline implants in which leakage is absorbed by the body and implant volume appears visibly flat, it is difficult to tell when a silicone implant ruptures. An MRI is required to detect any rupture. Patients considering silicone implants must be at least 22 years old.
Dr. Champaneria believes that your breast augmentation recovery should be as quick and painless as possible, which is why he uses the latest advanced surgical techniques that he developed while training with some of the top leaders in breast augmentation surgery. The Rapid Recovery Breast Augmentation technique minimizes trauma to the breast tissue, thereby reducing pain and bruising, and allows most patients to return to activities of daily living in 24 hours; most patients are even comfortable enough to go out for dinner the night after their surgery! During the operation, Dr. Champaneria will make a small incision, typically in the inframammary location under the breast. Other incision choices are also available. Through this incision, he creates a precise pocket for your breast implant. Before placing the final implant, the pocket is irrigated with a specific antibiotic solution which helps prevent post-operative infection, and reduces the risk of capsular contracture. All of your incisions are then closed with absorbable sutures.
This technique includes an incision in the crease beneath the breast (inframammary), which sits in or near the skin fold and is hardly perceptible once healed.
This incision is made in the axilla, or armpit. The implant is then placed through this incision into a pocket created beneath the breast.
This will be an option for those women with an areolar diameter that is neither too small nor too wide for the incision to be made properly. Scarring is greatly minimized, as the incisions are well-hidden within the darker pigmentation of the areolas. Because the incision goes through the breast ducts and glands, a periareolar incision may result in a higher rate of implant infection and capsular contracture.
Implant Placement Options
During your breast augmentation consultation in San Diego, CA, Dr. Champaneria can place the implants either sub-muscularly beneath the pec muscles, or subglandularly above the pec muscles. Additionally, a dual plane method may be utilized, which places them only partially below the pec muscles. Dr. Champaneria will help counsel you on the best placement for your unique body and aesthetic goals during your confidential breast implants consultation in Vancouver, WA.
Breast augmentation is an outpatient procedure that may last from an hour to several hours. It is performed using general anesthesia in an accredited surgical facility. All activities must be limited within 48 hours after surgery. There will be bruising and swelling, and a compression support bra will also be worn to help in healing. It is normal to feel tightness around the chest area as the skin adjusts to the breast's new shape. Most patients can resume normal activities within 7 days; exercise should be avoided for 4-6 weeks. It takes approximately 6 months for the breasts to look, feel and function normally in regards to softness, sensation and final placement.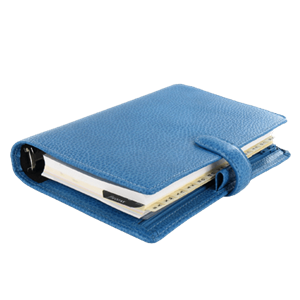 Plan Your Procedure
Recovery Time

2-3 Weeks

Average Procedure Time

60 Minutes

Post-op Follow-up

Varies

Procedure Recovery Location

Out-Patient
Contact Us
This depends on the patient's breast make up. Those who opt for implants may choose between saline or silicone as each has its own advantages. Generally, patients who have low breast tissue will benefit from silicone implants; otherwise, saline implants are recommended. For fat transfer, the advantage is that it poses less risk since there is no introduction of foreign material in the body. However, the results do not last long compared to artificial implants as fat can be reabsorbed by the body.
Negative notions about silicone started back in the early 90s when there were cases of leakage and complications. With today's advancements in engineering, the silicone-based shells are made durable and safe, and have been proven so by the FDA. Today, in fact, silicone is more preferred than saline since they last longer and feel more natural. The rates of reported complications have significantly decreased in the last decade.
Today's silicone implants are strong, durable and safe. Technical advancements have come so far, that even if a silicone implant does rupture, the shell of the implant will keep the silicone gel encased and protected from entering the body. In a rare case that a silicone implant does rupture, an MRI will be needed to detect the rupture. This is the main reason why MRI checks are recommended 3 years after surgery and every 2 years succeeding the first MRI.
Implants may last up to 10-15 years. As long as the implant shows no signs of damage or visible defects, such as breast rippling or a deformity, replacing them is not necessary. What's necessary, however, is a periodic check of the implants to make sure that they are still intact.
Breast augmentation is a cosmetic procedure designed to enlarge breasts while a breast lift is designed to tighten the loose skin of a droopy breast. Both resolve different breast issues. There are cases that the procedures are simultaneously done when it is agreed that a breast lift with augmentation is necessary.
Scars disappear over time?
Your scars will not completely disappear, but they will fade over time, typically appearing as a fine line matching your skin tone. The degree to which scars fade and the final appearance is based you're your skin type and genetics, along with your individual healing capacity. The incisions are always made in the most discreet areas so that they are not noticeable.
Rapid recovery breast augmentation?
A typical breast augmentation surgery usually requires anywhere from several days to over one week of recovery time with the use of prescription pain narcotics and time away from work. However, with the Rapid Recovery Breast Augmentation, patients will generally be able to resume their normal daily activities within 24 hours after surgery. This is possible because San Diego Breast Augmentation specialist, Dr. Champaneria utilizes several specific surgical techniques to reduce tissue trauma, which minimizes post-operative pain and shortens the recovery time. Most patients are on over-the-counter pain medications and feel comfortable walking around, washing their hair, and sometimes even going out to dinner within a day or two of their surgery. Patients are instructed to complete special arm stretches several times a day and receive specific instructions to help expedite the healing process. In short, the benefit of breast enlargement using the rapid recovery technique is that it allows you to get back to your normal life sooner!
Recommended sleeping position?
Patients are advised to sleep on their backs with their heads elevated on at least two pillows for the first 24 hours. Most patients find that it is the most comfortable to sleep on their backs or sides for the first few weeks. When we sleep at night, our bodies are aware if something is causing pain and will adjust accordingly. Patients are encouraged to pay attention to how their bodies are feeling and sleep in the most comfortable position.
Related Procedures