In addition to traditional breast reconstruction techniques using implants, muscle flaps, and donor tissue, Manish C. Champaneria, MD, FACS is proud to offer advanced microsurgical breast reconstruction techniques. Dr. Champaneria works closely with cancer centers to guide patients through their breast cancer treatment and restoring their body with breast reconstruction. Microsurgical breast reconstruction allows the patient to have natural looking breast recreated from their own tissue, which is taken from other areas of the body. This specialized microsurgery allows patients to avoid many of the concerns associated with traditional breast reconstruction techniques. Women in the San Diego area are encouraged to learn more about their options for breast reconstruction, including the advantages of microsurgical breast reconstruction.
Microsurgical Reconstruction Reviews
"Hail to my amazing, exceptional, ultra knowledgeable plastic surgeon, Dr. Champaneria. His vast intelligence is obvious in all he communicates; his skills are beautifully pronounced in the work he performs and the results, amazing. Yet, he will offer you completely down to earth, kind, companionate comfort in his care—start to finish, each and every visit. Be it surgery or for fillers I can honestly say, his skills changed my life! What he was able to accomplish for my breast reconstruction and breast lift has made all the difference to a degree that will remain unmatched—in making me physically whole again. I could never honor the gift Dr. C has in restoring what was once lost—being found again. He is truly gifted in what he does. Thank you, Dr. Champaneria! You truly make a difference!! And, I do want to also mention that every staff member on his team is also thoroughly caring, kind, compassionate and competent! Grateful to be your patient!"
- C.Z. /
Google /
Jan 22, 2021
"Maria Plewka - Dr. Manish Champaneria is very professional and his experience and knowledge make me feel confident. My breast reconstruction is in the best hands. Thank you very much for allowing me to have Dr. Manish Champaneria as my plastic surgeon. I feel very lucky."
- Anonymous /
Vitals /
Aug 03, 2021
"Dr. Manish Champaneria is very professional and his experience and knowledge make me feel confident. My breast reconstruction is in the best hands. Thank you very much for allowing me to have Dr. Manish Champaneria as my plastic surgeon. I feel very lucky."
- Anonymous /
Vitals /
Aug 03, 2021
"I was very pleased with my experience for an implant replacement after breast reconstruction. Dr Champaneria really takes his time to address all your questions and concerns from the initial consultation through surgery and recovery. He has a great bedside manner, explaining all the options. I had total trust in him throughout the process, and his office staff was responsive to my questions leading up to and after my procedure. "
- L. /
Healthgrades /
Aug 21, 2022
"Dr. Champanaria performed reconstruction surgery in conjunction with my oncology surgeon. First, he did a right breast reconstruction with placement of a tissue expander, followed by removal of the expander and placement of an implant.I was so amazed at the high level of care I received from Dr. Champanaria and his staff. He is knowledgeable, skilled, compassionate and personable.I am 7 months post surgery and extremely happy with the results. I highly recommend Dr. Champanaria. He is a gem!"
- Anonymous /
Healthgrades /
Mar 16, 2023
Previous
Next
Breast reconstruction surgery can be performed using musculocutaneous flaps or perforator flaps. Perforator flaps for breast reconstruction use microsurgery to reconstruct the breast using tissue from other areas of the body without removing the muscles. Microsurgical breast reconstruction with perforator flaps often creates more natural looking breasts than reconstruction with implants and the patient does not need to worry about muscle weakness or movement limitations from muscle flap reconstruction techniques. There are several possible donor sites that can be used to create perforator flaps and the surgeon will carefully select the best site to use.
DIEP (Deep Inferior Epigastric Perforator) reconstruction is a refined version of the TRAM flap, in that the DIEP utilizes only the blood vessels, fat, and skin from the abdomen. The rectus abdominal muscle is left intact. Though DIEP can be performed many years post mastectomy, it is also commonly performed immediately after mastectomy.
SIEA (Superficial Inferior Epigastric Artery) breast reconstruction is a procedure in which abdominal skin and fat is removed and used to reconstruct a breast. This same tissue is discarded in patients that undergo cosmetic surgery for a 'tummy tuck'. Although the abdominal tissue used is the same as the DIEP, the SIEA relies on a distinctive blood supply and requires less surgical dissection than the DIEP. Whether the SIEA flap or DIEP flap can be used for reconstruction depends on intraoperative findings related to vessel size and blood flow. The decision between DIEP and SIEA is usually an intraoperative decision based on blood supply. If Dr. Champaneria determines the patient has an appropriate blood supply for an SIEA breast reconstruction procedure, benefits include less post-operative pain and speedier recovery.
SGAP (Superior Gluteal Artery Perforator) reconstruction can be an excellent option for patients who do not have sufficient abdominal tissue to donate to the reconstructed breast. During a SGAP flap reconstruction, skin and fat is moved from the upper buttock up to the chest, and used to create a breast mound. One advantage of SGAP is that no muscle is moved, so recovery time will be less than it would for a TRAM flap.
TUG (Transverse Upper Gracilis) creates a flap from tissue transferred from the medial thigh or the buttocks. Also called Transverse Upper Thigh (TUT), the TUG procedure is best for patients with small to medium sized breasts and most patients find the results are very natural looking with a youthful projection and shape.
Microsurgical breast reconstruction is performed in an accredited surgical facility with the patient under general anesthesia. The length of the surgery can vary greatly depending on the technique being used and whether one or both breasts are being reconstructed. Patients should expect to spend 1 – 4 nights in the hospital for monitored care. Once Dr. Champaneria has cleared the patient to continue their recovery at home, they will receive post-operative care instructions that will minimize their discomfort and speed their recovery. Dr. Champaneria will also talk to the patient about scheduling their first follow up appointment. Most patients return to work in about 3 – 4 weeks after their procedure.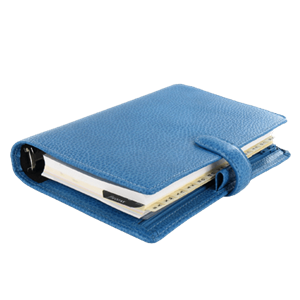 Plan Your Procedure
Procedure Recovery Location

Out-Patient
Contact Us
Microsurgical Breast FAQs
Patients should speak to a plastic surgeon in conjunction with the doctor treating their breast cancer when deciding their cancer treatment plan. Since Dr. Champaneria works closely with cancer centers, he can help the oncologist explain reconstruction options to the patient and determine which reconstruction technique will be best for the patient. Dr. Champaneria strives to ensure that every breast cancer patient receives the best reconstruction to allow them to feel whole and comfortable in their body.
Dr. Champaneria has spent extra time in surgical fellowships that have increased their skill and knowledge in breast reconstruction surgery. Dr. Champaneria completed a reconstructive microsurgery fellowship with 6 world-renowned microsurgeons to learn about microsurgical breast reconstruction techniques.
Benefits of Microsurgery?
Compared to traditional breast reconstruction techniques, patients who have microsurgery breast reconstruction have less post-operative pain, more natural looking breasts, a faster recovery, and a lower rate of a second operation. Perforator flap breast reconstruction also allows the new breasts to grow and shrink along with weight changes in the body, so the chest remains proportionate.
When To Have Reconstruction?
Patients have many options when choosing when to have their breast reconstruction surgery. Many patients have their reconstruction performed at the same time as their mastectomy if they do not need further treatment. If the mastectomy will be followed by more therapy, patients can have staged breast reconstruction, which will save the patient's natural breast skin by inserting a tissue expander that can be removed after treatment is completed for breast reconstruction surgery. Other patients may choose to delay their breast reconstruction and wait months or years to have their breast reconstruction. A federal law passed in 1998 now requires health insurance companies to cover breast reconstruction surgery, which has prompted many former breast cancer patients to consider their reconstruction options.
Related Procedures