For those patients who identify as non-binary, it is critical to understand what appearance will best affirm their gender, as their particular wishes may not conform to traditional ideas of male and female gender expression. Dr. Champaneria will take the time to get to know you and understand what types of change in appearance you are looking for. We truly understand that each patient is on an individual journey, and we always avoid a "one-size-fits-all" mentality. The procedures required to meet your goals may involve variations to the standard top surgery, breast augmentation, facial surgery techniques. We will therefore be sure to create a surgical plan which is customized, and in accordance with whichever appearance best affirms your gender.
Nonbinary Cosmetic Surgery Reviews
"Dr. Champaneria is probably one of the best doctors I've ever interacted with. He truly took time to listen and to answer ALL of my *many* questions. I had double incision top surgery and felt cared for and respected every step of the way. I was incredibly pleased with the overall experience. I would (and do) highly recommend him to anyone who wants top surgery in San Diego. I was also very pleased with the office/Christina's responsiveness and the nurses I interacted with."
- Anonymous /
Healthgrades /
Nov 03, 2020
"I have nothing but good things to say about Dr. Champaneria after my procedure in January. His surgical expertise shows in his knowledgeable discussions and even more so in his stellar work/results. Also, unlike some medical professionals, he is super personable and creates a great rapport with his patients. He is definitively an LGBTQ+ friendly provider and truly made my top surgery experience more positively life changing! I cannot put into words how happy I am with my results!"
- M.R. /
Google /
Feb 17, 2021
"As a transgender male seeking transitional services, it can be a nerve-wracking and vulnerable experience to navigate the process of top surgery. That said, from the moment I first met Dr. Champaneria at my initial consultation I knew that I was in the right place. He has such a friendly manner and was clearly knowledgeable about all things LGBTQ+. He answered practically all my "planned questions" before I asked them and made me feel respected, safe, and cared for the entire time. He talked me through the keyhole procedure he was going to do prior to surgery and the actual day of surgery ran very smoothly. I am SO PLEASED with the results. SO HAPPY!!!At my subsequent post-op appointments him and his staff continued to be very personable; they really made me feel special and proud of my new chest. Any questions I had, they were there! If you are FTM or NB and are looking for a caring, informed, and skilled top surgeon, 10/10 would recommend!"
- M. /
Healthgrades /
Feb 17, 2021
"Dr. Champaneria is an excellent surgeon. I'm a trans man who had top surgery and the results are amazing. Dr. Champaneria is very friendly and his team is very helpful. Definitely recommend going to Dr. Champaneria."
- Anonymous /
Healthgrades /
Mar 05, 2021
"Dr. Champaneria is an amazing surgeon. Him & his team are both very nice and caring. Everything went smoothly and I could not have asked for a better surgeon for my top surgery."
- J.R. /
Google /
Mar 05, 2021
Previous
Next
Surgery for non-binary patients ay include variations of top surgery, facial surgery, non-surgical procedures.
"Top Surgery" refers to modification of the chest to either masculinize or feminize this part of the body. Non-binary patients may seek mastectomy and reconstruction of the nipples and areolas to achieve a masculine chest, although some patients desire variations in theses standard techniques to achieve their goals in gender expression. Procedures may include mastectomy without nipple reconstruction, modifications in the size and placement of the nipple-areola complex, modifications in placement and shape of the incisions, and desire to achieve a more androgynous or gender neutral chest, among others. Top surgery for Non-Binary clients who seek to feminize their upper body typically involves the use of implants or fat transfer.
Facial Contouring Surgery
Many non-binary clients are interested in facial procedures that can help support their transition, creating contouring and lines that better align with their gender identity and gender expression. These procedures can include:
Rhinoplasty
Brow, face, chin or eyelid lifts
Facial fat transfer
Lip augmentation
Ear surgery (otoplasty)
Forehead, cheek, chin, and mandible contouring
Nonsurgical (BOTOX®, Juvéderm)
We will work closely with you to determine how non-surgical facial contouring procedures can help you achieve results that will enhance every aspect of your face. Botox will help reduce wrinkles by temporarily relaxing the facial muscles, and fillers such as Juvéderm restore lost volume, smooth lines, and soften creases.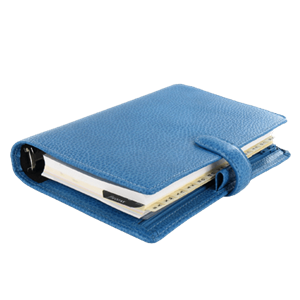 Related Procedures