An eyelid lift, also known as an upper or lower blepharoplasty, surgically removes excess skin and fat to rejuvenate the appearance of the eyes. In the upper eyelid a blepharoplasty is designed primarily to improve the aged, tired appearance caused by the redundant fold of skin that descends over the eyelids. If severe enough, the redundant skin can produce obstruction of one's vision. In this case, the procedure may be covered by insurance. Ptosis, which refers to the droopy position of the upper eyelid in the outer corner, is a distinct problem from excess upper eyelid skin. If the ptosis is severe enough to obstruct one's vision, correction may be covered by insurance. Dr. Manish Champaneria performs upper and lower eyelid lifts for patients in the San Diego area to help them refresh their eyes and face.
Eyelid Lift Reviews
"I had been contemplating getting Botox for some time now. I had heard great things from friends of mine about Dr. Champaneria's work and decided to give it a try. I'm overly excited with the results. He injected into my forehead (for deep frown lines) and around my outer eyes (for crows feet). Virtually painless. I had no pain afterwards and no bruising. It took a few days to see end results but the crows feet are gone and the frown lines, barely visible. Amazing work! Would definitely recommend Dr.C for your cosmetic needs."
- T.N. /
Google /
Oct 06, 2020
"I actually went online to find a plastic surgeon and happily I found Peace Health Plastic Surgery Grp. My consultation appointment was with Dr. Champaneria. I knew from this meeting he was who I wanted to perform my procedure. In June, 2016 had a Face & Neck Lift. It went so well and looks great. I was to have another procedure to follow later once I was healed, a CO2 Laser treatment to my mouth and cheek areas. In the mean time he performed eyelid surgery on Oct. 17, 2016. This surgery was covered by my insurance as medically necessary. Again, it turned out wonderful. Recently I underwent the CO2 Laser treatment, Feb. 7, 2017 and at this time am still healing from it. What I love about Dr. Champaneria is, not only he is a great guy, but he is conservative and certainly great expertise when it comes to performing plastic surgery. Nothing drastic to alter the natural look. For me that is the art of plastic surgery. I look and feel good and would recommend this Doctor to anyone seeking the need or desire to enhance one's self image. The staff in the office are all so nice and helpful making you feel very relaxed and welcomed. I stayed one night at Peace Health Medical Center, in Vancouver, WA, following the face-neck lift. The hospital care was excellent. Added note: I am a 76 year old woman who is concentrating on being as healthy and fit as I can be at this age. Have had much success so decided to have this work done as a reward to myself. Jo Cabral"
- J.C. /
Google /
Jan 06, 2018
"My Breast Reconstruction Story - Vancouver, WA - I really didn't think it would effect me all that much to lose a breast from breast cancer. I thought about how fortunate I truly was to be alive and to have survived stage 3 breast cancer. But, I found myself looking in the mirror at my body that looked so different after the chemotherapy, radiation and a unilateral mastectomy. I had gained weight due to side effects of steroids used as part of my treatment, lost my hair and I stood there looking at one breast and on the other side, I had a "chest wall". I felt guilty as I cried. I felt so unattractive. I felt that I shouldn't be so selfish, so vain. I dried my eyes, put a smile on my face and hid my disfigured body the best I could. I was happy to be alive. I decided to pursue breast reconstruction with Dr. Manish Champaneria. This was a life changing experience as well. Dr. Champaneria preformed the Diep Flap procedure of reconstruction on me. I highly recommend this procedure with utilizes the fatty tissue and skin from the abdominal area to create a new, natural feeling breast. So, basically, I got a tummy tuck and a new breast! Dr. Champaneria did a wonderful job! He is a true artist at what he does! Not only do I feel whole again physically, the depression I was feeling has lifted and I feel that I can move forward into a bright, hopeful future. Dr. Champaneria really cares about his patients and it shows. He spends quality time with each patient. He's easy to talk to and he made me feel that my case was not only important to me, but to him as well! I highly recommend Dr. Champaneria."
- M.R. /
RealSelf /
May 25, 2015
"43 Year Old with Deep Brow Wrinkles - Vancouver, WA - Dr. Champaneria was very personable and a pleasure to work with. I saw him on 6/26/15 for a Botox treatment to my brow area to smooth deep wrinkles on my forehead and in between my eyes. Dr. Champaneria spent time asking me questions about what I wanted out of the visit. He took my requests and came up with a treatment plan that I approved. My treatment was fast and painless. Best of all, I look great! Thank you Dr. Champaneria!"
- S. /
RealSelf /
Jun 29, 2015
"40yo, Asian Male, Software Engineer, Married - Vancouver, WA - I noticed the other day that i had some areas under my eyes started to waste away on my face. I spoke to Dr. Champaneria, and he recommend to try Juvederm. I didn't know what Juvederm was. Dr. Champaneria was able give me a very detailed explanation and he answer all my questions about Juvederm. (i.e. what it is, how long it lasts, when to come back)"
- S. /
RealSelf /
Jun 28, 2015
Previous
Next
The procedure may either be performed on the upper eyelid only or the lower lid, or both. There will be a difference in approaches when it comes to the upper and lower eyelids but the method is similar; removing any loose skin or tissue, and extracting or repositioning the fat deposit. There will also be separate incisions spots. It is important to understand that this will not help with other cosmetic issues such as crow's feet, wrinkles or dark circles. The results of an eyelid surgery are fairly isolated within the upper and lower lid section only. There are other procedures that can be combined, for example the use of BOTOX®, to create a maximized outcome.
The most common problem with the upper eyelid is excess skin that droops and hangs over the eyes. Not only does this look unappealing, but it can also obstruct vision for a patient. The doctor will create an incision along the natural fold of the eyelid and extract any excess fat and tissue to remove any bulges. Once done, excess skin will also be trimmed and the cut will be closed with fine sutures. There are cases when fat tissues are only repositioned instead of excised.
There are two options for incisions when it comes to lower eyelid surgery. This treatment will improve any appearance of bulging and sagging below the eye. Incisions may be made just slightly below the lash line and excess fat, tissue or skin will be excised. If the skin has retained good elasticity, a transconjunctival incision may be a better option as the cut is made inside the lower eyelid, which effectively makes any resulting scar concealed. A lower lid lift does not necessarily improve the dark circles that may occur under the eyes. The surgeon may recommend combining a lower blepharoplasty with another procedure such as a chemical peel or an injectable filler.
Eyelid surgery is performed with general anesthesia. If the procedure involves both upper and lower eyelids, the plastic surgeon will typically manage the upper eyelid first. On average, it takes 1-2 hours to complete the operation. The patient will be sent home for recovery. For the first few days, there will be swelling and discoloration around the area. It is advised that the head is elevated for the first few days. Pain medications and antibiotics will be prescribed to manage the initial discomfort. Strenuous activities must also be restricted.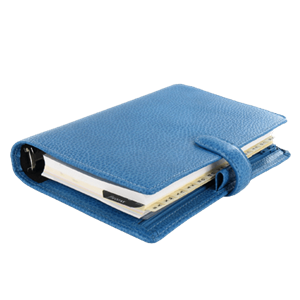 Plan Your Procedure
Recovery Time

2-3 Weeks

Average Procedure Time

2 Hours

Post-op Follow-up

Varies

Procedure Recovery Location

Out-Patient
Contact Us
Eyelid surgery, whether upper or lower, generally does not cause visible scarring. This is because the surgeon takes great care to ensure that the incisions are made within the natural lines and folds of the eyes. Once the surgical healing has passed, the incisions will not be noticeable even to the naked eye.
Wrinkles and Crow's Feet?
Crow's feet and forehead wrinkles are better treated with procedures such as a facelift, browlift or a cheek lift as the results of the eyelid surgery are confined to the eyelids only. Eyelid surgery can also be combined with a nonsurgical procedure such as BOTOX, which combats wrinkles on the forehead and around the eyes. An injectable filler can also be effective because it adds volume to hollow areas for a softer, smoother appearance.
Post-Surgery Complications?
Complications and irritations after surgery are rare. Patients must strictly adhere to care instructions prescribed by the surgeon to minimize any risks of infection as the eyes can be sensitive after surgery. Patients must always take precaution of protecting the eyes from the sun and wind during the first few weeks of recovery.
Blepharoplasty not only corrects a cosmetic issue, but a functional one as well. Many patients with excess hanging skin on their upper eyelid are able to regain normal vision after surgery. For many, simply applying makeup without maneuvering around the excess skin is refreshing in and of itself.
Related Procedures