Dr. Champaneria will collaborate with every member of a patient's mastectomy treatment plan to deliver the optimal results throughout the process. This seamless collaboration and increased reconstruction options are instrumental in helping patients better deal with their diagnosis and treatment. Breast reconstruction surgery is an extremely personal choice and whether the patient decides to proceed with reconstruction immediately following their mastectomy or wait until they are more comfortable moving forward, the Manish C. Champaneria, MD, FACS team will be there to help along the way. Dr. Champaneria has vast experience in many traditional breast reconstruction techniques, as well as newer, innovative treatments.
The surgical planning for a breast reconstruction typically begins at the same time as the planning for the mastectomy. There are points to consider such as how soon the patient will have the reconstruction and what type of reconstruction technique is best per the surgical case. It will need to be decided whether implants or tissue grafts are used, what type (if any) nipple and areola reconstruction will be used, and other techniques that are specific to the patient's circumstance. The general goal is to help the patient regain a normal appearance of the breasts as part of the final phase of breast cancer treatment.
Breast Reconstruction Reviews
"Hail to my amazing, exceptional, ultra knowledgeable plastic surgeon, Dr. Champaneria. His vast intelligence is obvious in all he communicates; his skills are beautifully pronounced in the work he performs and the results, amazing. Yet, he will offer you completely down to earth, kind, companionate comfort in his care—start to finish, each and every visit. Be it surgery or for fillers I can honestly say, his skills changed my life! What he was able to accomplish for my breast reconstruction and breast lift has made all the difference to a degree that will remain unmatched—in making me physically whole again. I could never honor the gift Dr. C has in restoring what was once lost—being found again. He is truly gifted in what he does. Thank you, Dr. Champaneria! You truly make a difference!! And, I do want to also mention that every staff member on his team is also thoroughly caring, kind, compassionate and competent! Grateful to be your patient!"
- C.Z. /
Google /
Jan 22, 2021
"Maria Plewka - Dr. Manish Champaneria is very professional and his experience and knowledge make me feel confident. My breast reconstruction is in the best hands. Thank you very much for allowing me to have Dr. Manish Champaneria as my plastic surgeon. I feel very lucky."
- Anonymous /
Vitals /
Aug 03, 2021
"Dr. Manish Champaneria is very professional and his experience and knowledge make me feel confident. My breast reconstruction is in the best hands. Thank you very much for allowing me to have Dr. Manish Champaneria as my plastic surgeon. I feel very lucky."
- Anonymous /
Vitals /
Aug 03, 2021
"I was very pleased with my experience for an implant replacement after breast reconstruction. Dr Champaneria really takes his time to address all your questions and concerns from the initial consultation through surgery and recovery. He has a great bedside manner, explaining all the options. I had total trust in him throughout the process, and his office staff was responsive to my questions leading up to and after my procedure. "
- L. /
Healthgrades /
Aug 21, 2022
"Dr. Champanaria performed reconstruction surgery in conjunction with my oncology surgeon. First, he did a right breast reconstruction with placement of a tissue expander, followed by removal of the expander and placement of an implant.I was so amazed at the high level of care I received from Dr. Champanaria and his staff. He is knowledgeable, skilled, compassionate and personable.I am 7 months post surgery and extremely happy with the results. I highly recommend Dr. Champanaria. He is a gem!"
- Anonymous /
Healthgrades /
Mar 16, 2023
Previous
Next
Surgical techniques vary and today, patients are getting more options that can match their personal preferences. It is important to find a highly specialized plastic surgeon to perform breast reconstruction and one who will work with the cancer surgeon to achieve a natural result.
Musculocutaneous flaps take muscle from other areas of the body, like the abdominal muscles, to reconstruct the breast that has been removed. Since muscle does not grow back, muscle flaps can create weakness in the donor site that may limit actions. While muscle flap breast reconstruction may be best for some patients, others may consider microsurgical breast reconstruction techniques that use perforator flaps. These options can be reviewed on the page for microsurgical breast reconstruction.
TRAM Flap
TRAM flap (Transverse Rectus Abdominis Myocutaneous) reconstruction procedure uses donor muscle, fat and skin from a woman's abdomen to reconstruct the breast. The flap may either remain attached to the original blood supply and then tunneled up through the chest wall, or be completely detached, and then formed into a breast mound. This breast reconstruction technique is beneficial because the tissue and skin transferred from the abdomen is very similar in softness and look to the breast. Additionally, due to the removal of abdominal skin and tissue, the patient will also receive a tummy tuck, resulting in a tighter stomach.
MS-TRAM Flap
MS (Muscle Sparring) TRAM uses less muscle than a standard TRAM to create the new breast. The needed muscle, skin, and fat will still be removed from the lower abdomen, but much less muscle is taken. The surgical procedure is similar to a standard TRAM flap surgery.
Latissimus Dorsi Flap
A latissimus dorsi flap procedure uses the skin, fat, muscle, and blood vessels from an area on the back, just below the shoulder. The latissimus dorsi flap breast reconstruction often looks very natural and it is best for women with small to medium sized breasts. If needed or wanted, an implant can be added to the latissimus dorsi flap for additional size and an improved shape.
Reconstruction With Implants
A breast implant can be an addition or alternative to flap techniques. Saline and silicone implants are available for reconstruction. Dr. Champaneria will help each patient decide their best treatment plan. Reconstruction with an implant alone usually requires tissue expansion. Reconstruction with tissue expansion allows an easier recovery than flap procedures, but it is a lengthier reconstruction process. It requires many office visits over 4-6 months after placement of the expander to slowly fill the device through an internal valve to expand the skin. A second surgical procedure will be needed to replace the expander if it is not designed to serve as a permanent implant.
AlloDerm® Regenerative Tissue
AlloDerm Regenerative Tissue Matrix is made from carefully screened donor tissue to help provide extra support that may be needed during breast reconstruction. AlloDerm can be used in a one-stage implant reconstruction or in a two-stage implant reconstruction with tissue expansion. The use of AlloDerm during breast reconstruction helps the new breasts look more natural and feel comfortable. The added framework allows the plastic surgeon more control when forming the breast shape and size.
Breast reconstruction uses general anesthesia, and the patient is often required to stay in a hospital if done simultaneously with the mastectomy. Patients who have flap surgeries sometimes stay up to 5 days for monitoring. There will be discomfort and pain within the first week, and the patient may feel disoriented with the newly formed chest. Temporary drain tubes and bandages are placed to assist in healing. It can be unnerving to go through a major body change; however, patients find it gratifying and relieving that they are able to once again look and feel normal as they start their new journey towards becoming a cancer survivor.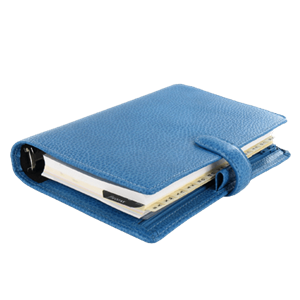 Plan Your Procedure
Recovery Time

2-3 Weeks

Average Procedure Time

2-3 Hours

Post-op Follow-up

Varies

Procedure Recovery Location

Out-Patient
Contact Us
Breast Reconstruction FAQs
With breast reconstruction, a plastic surgeon will work alongside the cancer surgeon and be primarily involved and responsible as it pertains to restoring the appearance. It is a highly specialized surgery so it is critical to choose a plastic surgeon that has years of successful experiences in this type of surgery.
If a patient knows she will want to restore her breasts with a reconstruction procedure, it is recommended that this process begins at the time as the mastectomy. During the breast removal portion, the tissue expanders can be put into place, which eliminates a new surgery. This ultimately decreases the risk for complications.
Because the breast is completely removed and a new one is formed, there will be a loss of sensation. Over time, there is a possibility that this sensation can be slowly regained. This is different for every patient. While some patients regain their sensitivity, there is no guarantee that this will be the case for everyone.
Related Procedures