Not every woman wants to have breast implants if they are unhappy with the size and/or shape of their breasts. Newer techniques have helped to refine a process called fat grafting where fat is removed from one part of the body and placed into another. It is used to enhance the size and shape of the breasts and buttocks and is also commonly used for facial rejuvenation in place of fillers. Fat transfer can also be used to help correct subtle breast asymmetry and may be used as an adjunct to breast augmentation. An additional benefit is that liposuction needs to be performed to harvest the fat, allowing you to remove fat from stubborn areas. Having your own fat instead of an implant is very important to many women. Dr. Champaneria will be able to assess how much fat you have available to transfer as well as how much fat your tissue will be able to accept.
Breast Fat Transfer Reviews
"If you want a job done & done correctly, come see Champaneria. I personally have never such an outstanding guy with an awesome staff who remains professional on all levels, and does their best to fit the needs of you(the patient). I had a Breast Augmentation and everything went as planned. I'm trans so this was a huge stepping stone and i felt comfortable all the way. Would i recommend ? Hell yea i even got extra cards to hand out. I believe in his work so check it out for yourself."
- A.S. /
Google /
Jan 06, 2018
"My experience with Dr. Manish Champaneria was beyond extraordinary! I had breast augmentation recently and am in love the results so much. Dr. Champaneria was completely professional with amazing bedside manner from the consultation adding his amazing craftsmanship has increased my self confidence beyond words!!! I definitely plan to use Dr. Champaneria for all my cosmetic needs with absolute full confidence & trust in his talented skills"
- S.P. /
Google /
Dec 06, 2020
"There are not enough stars in the world, in my opinion, to rate Dr. Champaneria's talent as a skilled plastic surgeon. Not only was he able to save my bellybutton (which he up-front warned me that he may not be able to do) during my surgery for post gastric bypass surgery's for extra skin removal. He left me feeling as if I was the most important patient that he has ever had. In speaking with other patients, they too confirm that his bedside manner was far and above their expectations as well. He is simply warm, funny, compassionate, an excellent listener, and a superb surgeon. I will definitely be going back to him when I do my breast augmentation. Thank you Dr. Champaneria, you are the best!"
- H.W. /
Google /
Jan 06, 2018
"22 Year Old Breast Augmentation After Baby - Vancouver, WA - After having my daughter I experienced significant changes in my breasts. I had significant sagging, lacked fullness, and was overall very uncomfortable with the way that I looked with or without clothes. I am 5'5" and 135 pounds. Before I had my daughter I was a small B, while breast feeding I was a large DD, and after an A. I went with a round 400cc implant making me a full D cup.Pros: -instant size difference-minimal scaring-affordableCons:-recovery •time for sensation to come back •pretty sore pectorals for the first week"
- S. /
RealSelf /
Jul 26, 2016
"Where do I begin? Dr. Champaneria is AMAZING! I had been interested in breast augmentation surgery for many years and finally had the courage to move forward and search for a suitable doctor to help me achieve my ultimate look. Dr. Champ was recommended to me by a friend of a friend who had nothing but outstanding things to say about his phenomenal work and attention to detail as well as his genuine compassion for his patients. I met Dr. Champ during my first consultation and I immediately knew he was the one for the job. He made me feel more comfortable than I could have possibly imagined it would be to talk to a stranger about giving me bigger, fuller breasts. Through the whole process, I felt safe and at ease and I really enjoyed his supportive and lighthearted personality when discussing such personal topics as breast size and potential risks about the procedure. During my pre-op appointment, I got to try on some different types of implants and he gave me the utmost confidence that the ones I chose were suitable for my desired look as well as a healthy and safe option for my body. By the time I was ready for surgery, I had absolutely zero doubts that I had chosen the best doctor to do this for me. I ended up getting 450cc silicone implants which I absolutely LOVE! They look and feel so natural as if my body is finally proportioned to how it should have been my whole life. Dr. Champ understood exactly what I wanted to achieve and he delivered just that. With his keen attention to detail and his artistic touch, I really couldn't be happier with the results. And I had fun along the journey! If you are someone looking for a great plastic surgeon, I have all the faith in the world that Dr. Champaneria will be able to help you achieve your aesthetic goals. Thank you Dr. C and thank you to your incredible staff!"
- J.S. /
Google /
Feb 18, 2021
Previous
Next
Dr. Champaneria will see you in the preoperative area and will mark the areas on your body from which you want the fat removed. The areas typically harvested are the arms, abdomen, flank, back, and/or thighs. A small incision is made in the marked areas and a saline solution is injected into the area to help with bruising and to make harvest of the fat easier. Once the fat has been removed and the area has a smooth contour, the fat is then reinjected into the breast through a small incision using a small metal tube. Dr. Champaneria will have told you prior to surgery about how much fat he thinks will fit into your breasts. Once the ideal size and shape has been achieved, the small incisions are closed. Depending on the final desired size, some women may require multiple sessions in order to achieve their ideal results.
Breast fat transfer is always done in an accredited surgical center under general anesthesia as an outpatient procedure. The surgery usually takes about 1 to 2 hours. Swelling and bruising are very common after surgery and will slowly resolve over the first 2-3 weeks. You will also experience some discomfort, swelling, and bruising around where the fat was harvested. For the first several weeks, the surgeon will recommend the use of a compression bra to protect the breasts, and compression garments in the areas that received liposuction. Patients may go back to work within 5-7 days and may resume physical activities (such as exercise) between 4-6 weeks post-operative. Results following a breast fat transfer are usually visible immediately after the surgery.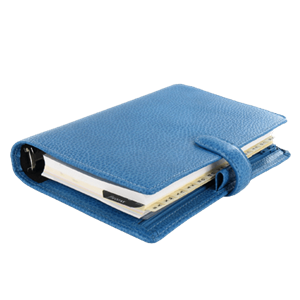 Larger breast without implants?
The increases in breast size with fat transfer tend to be subtler. There is a limitation with how much fat can be transferred depending on how tight your breast tissue is and how much fat you have available for the procedure.
Will fat transfer lift my breasts?
Fat transfer will not help lift your breast tissue. Dr. Champaneria will be able to tell you during the consultation whether or not fat transfer is able to meet your goals for surgery.
How much fat transfer stays?
Typically after any fat transfer procedure 50-75% of the fat remains in the long term. Some patients who desire a larger increase in breast size may require multiple procedures to obtain their goals.
Related Procedures