Everything you wanted to know about FTM Top Surgery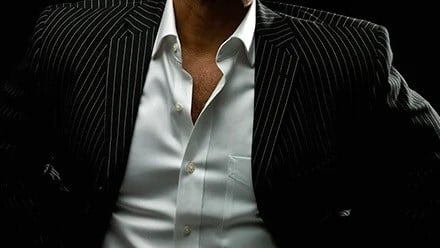 What is chest masculinization/bilateral mastectomy/FTM Top Surgery?
Chest surgery involves removing most of the breast tissue, decreasing the nipple size, and moving the nipples to a more natural location.
What is the double incision surgical approach?
There are 2 incisions that run across the left and right side of your chest.  The incisions are designed to accentuate your natural pectoral muscles, and over time should face to mirror pec muscle "shadowing".  The greater the amount of tissue present before the surgery, the larger the incision.
What is a keyhole surgical approach?
A keyhole surgical approach to chest masculinization is making the nipples smaller by making the incisions around the existing nipple and removing the excess tissue through this much smaller opening.  There are several factors that go into determining who is a candidate for each technique, which you can discuss with the surgeon and the team at your consult.
What are 'dog ears'?
Dog ears are a puckering of extra skin found at the end of your scar. These may settle and become less noticeable over time.  Healthy diet and exercise may also help reduce the appearance of these over time.
How long is the surgery?
The surgery typically takes 3-5 hours.
Will I be in a lot of pain after surgery?
You may experience some discomfort for a few days after surgery, but generally 2-3 days after surgery your pain has decreased and you should be able to return to most normal activities; however, it is important to stick to the activity restrictions listed in your post-operative instructions you are given prior to surgery, and when you are discharged from the hospital. 
What dressings will I go home with after surgery?
You will go home with steri-strips over the incision line. Your nipples will have a bolster placed on top. This bolster is comprised of a mineral oil soaked cotton ball, wrapped with a yellow gauze, called Xeroform. It is very important that this bolster and dressing is not removed until you are seen in clinic.
Will I have surgical drains?
Yes, you will go home with two surgical drains – one on each side of your chest. You will be asked to empty, and record, the amount of fluid coming from your drains every 8-12 hours, for the first 7-10 days post-operatively, or until they are removed. 
How do you empty your drains?
Emptying your drains can seem like an overwhelming task, but it is very simple with additional help. To begin emptying your drains, you should first strip the line to get out all the fluid. First, your assistant should pinch the top of the drain line and with their other hand push down all the fluid towards the collecting bulb; it is important to pinch the top of the drain so that it does not pull on your skin. Once the line has been stripped, open the suction on the bulb and disconnect the bulb from the tube. Measure the amount of fluid in the bulb. To place the tube back on, cap the suction and squeeze out all the air in the bulb as you attach it back to the line. More detailed instructions are available in the post-op instructions you will receive.
Will I have to wear compression after surgery?
Yes, after surgery you will wear a compression vest/binder. This vest is placed on your body in the operating room after surgery. This is very important to wear the vest at all times to prevent post-operative bleeding and fluid collections.
Can I shower after surgery?
You should shower your lower body if you are able to, but the top of your body should be cleaned with a sponge bath only until you are seen for your first post-operative clinic visit.
What limitations do I have after surgery?
For 4-6 weeks after surgery, you should not lift your arms greater than 90 degrees away from your body or over your head. You should also not push, pull, or lift anything greater than 5 pounds during these 4 weeks. This ensures your scar will heal well and not stretch and become larger.
When may I begin scar therapy?
You may begin scar therapy approximately 6 weeks after surgery. You can start simply with scar massage, which involves using shea or cocoa butter and gently massaging the scar. You may also try compressive therapy, which involves placing tape over the scars to flatten them out. If you feel like you need additional scar care, you may use creams, such as Mederma, or silicone-based gels.
Remember, it can take up to 18 months for a scar to fully mature and fade.
Is there any long term follow-up need after surgery?
You will follow-up with our office for 6-12 months after surgery, as needed.  The frequency of these appointments are largely dependent on how you heal and recover after surgery.  It is important, especially in the first 3 weeks after surgery that if you have any concerns you reach out and let our clinical staff know.